Our 40@40 Initiative is now CLOSED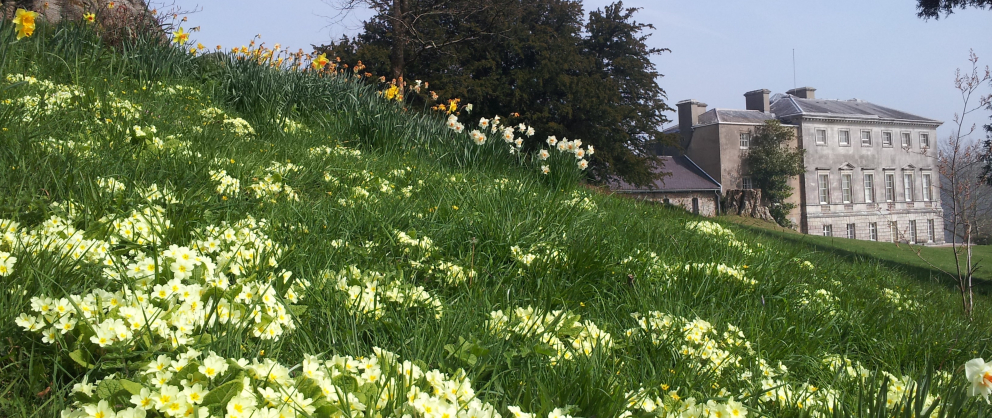 THIS INITIATIVE IS NOW CLOSED AFTER HIGH DEMAND
---
We have given away 40 FREE retreats to mark our 40th year – simultaneously supporting people as they weather the Cost of Living Crisis.
We gifted 40 retreats to people on low or no income who've never before stayed on the Sharpham Estate.
Our initiative 40@40 launched in the run-up to World Mental Health Day on October 10, which has as its 2022 theme: 'make mental health and well-being for all a global priority'.
"We are aware that many people are struggling both financially and in terms of their mental health," said Julian Carnell, Sharpham Trust Director. "We hope that these free retreats will help people who otherwise wouldn't be able to afford to come to Sharpham," he said.
The 40@40 initiative was on top of The Trust's existing bursary scheme, funded by donations, offering subsidised retreat places every year.
"As well as celebrating our 40th year, these free retreats are one of the ways that The Trust is responding to the current cost of living crisis which follows hard on the heels of the Covid pandemic," said Julian.
The Trust is also freezing its retreat prices for nine months and offering shorter, less costly retreats which offer tremendous value for money. The Trust also offers different price tiers, where people can choose what level to pay.
Sharpham Trust chairman Daniel Stokes said: "The heart of the Trust's work is connecting people to themselves, to one another and to the natural world through a mix of nature-based mindfulness, volunteering, public events, group visits, organic food production and nature conservation.
"Many staff and volunteers have contributed to the success of The Trust over the last 40 years and the current volunteer Trustee Board want to thank these many individuals.
"The Trust has always tried to respond to the big challenges facing our world and to help individuals find ways to navigate these challenges in their own lives. We hope to continue doing this for many years to come."
People on low or no income received free retreats
---
The 40 free retreat places were aimed at those in financial difficulty who haven't been able to come on retreat at Sharpham before and will be hosted at The Barn, The Trust's first retreat centre, and The Coach House, the Trust's newest centre which opened in April of this anniversary year.
40 years of mindfulness and nature work
---
The Sharpham Trust was created in 1982 by Maurice and Ruth Ash, who purchased Sharpham House 20 years previously and raised their children here. Ruth was the daughter of Dorothy and Leonard Elmhirst, who made Dartington into a base for learning, arts, land economics, philosophy and more. Ruth was on the board of the Dartington Hall Trust.
Like the Elmhirsts, the Ashes were also interested in ecological themes and Eastern philosophies. Ruth and Maurice made the original Sharpham cheese from their dairy herd and grew the vines that made Sharpham Wine.
They had three daughters, none of whom wanted to run Sharpham House and its 550-acre estate, and so in 1982 Ruth endowed the Sharpham Trust as an educational charity and a programme of seminars and activities was developed – long before mindfulness became a buzzword.
As well as caring for its historic buildings and land, The Sharpham Trust has undertaken many projects over its 40 years including creating Sharpham Meadow Natural Burial ground in a hillside position outside Totnes, overlooking the River Dart.
Maurice and Ruth's interests are still reflected in many of The Trust's activities today including the programme of mindfulness retreats and courses and The Trust's environmental conservation work and nature events.
The charity also works with people in mental health recovery via its Mindful-in-Nature project. Thanks to funding from the National Lottery Community Fund, people suffering poor mental health have been able to access free and subsidised nature-mindfulness courses.
This anniversary year has also seen the Sharpham Estate become fully organic, whilst continuing its rewilding project with partners Ambios Ltd (a nature conservation training organisation based at Lower Sharpham Farm).
The project, named Wild for People, is returning some 50 acres of farmland to nature and has been supported by the National Lottery Heritage Fund. Pesticide and chemical use has been stopped and biodiversity gains in plant, bird, insect and mammal life have been recorded.
The Sharpham Trust's retreat programme
---
In the 21st century, The Sharpham Trust's mindfulness programme has swelled to more than 150 retreats a year, run at various venues on the estate:
Prompted by the pandemic, The Trust successfully launched online retreats and weekly meditation sessions which are proving very popular.
All in-person retreats are full-board and all retreats and events can be viewed here: www.sharphamtrust.org/calendar
The Sharpham Trust is a principled social enterprise
---
The charity is an ethical organisation working to a vision of a more mindful, compassionate and environmentally-sustainable world. Its principles include:
An understanding of the interconnection of life
A deep respect for the natural world
A belief in learning through experience, creative engagement and enquiry
An acknowledgement of the value of stillness and awareness
The Sharpham Estate is within the South Devon Area of Outstanding Natural Beauty
Share this story
Follow @SharphamTrust on Twitter, Facebook and Instagram and use #SharphamTrust