The Coach House People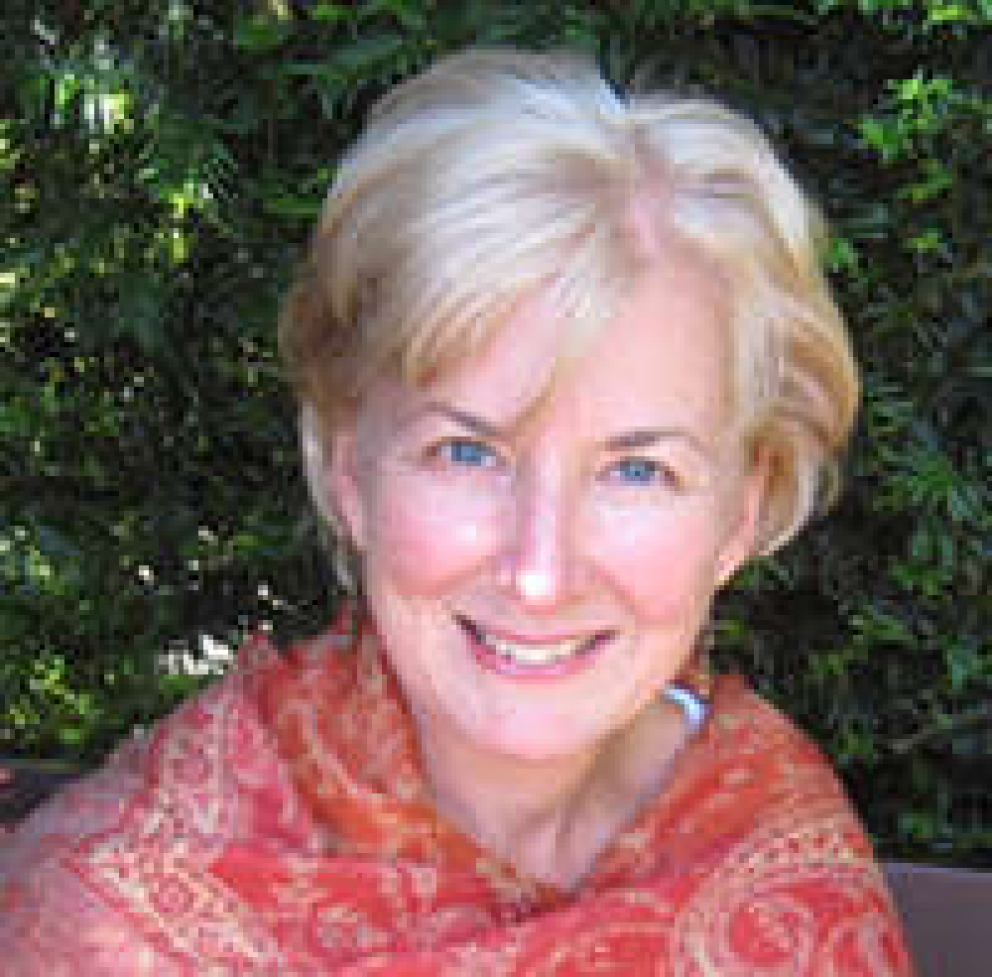 Patti Summerville
Coach House Manager
Read more +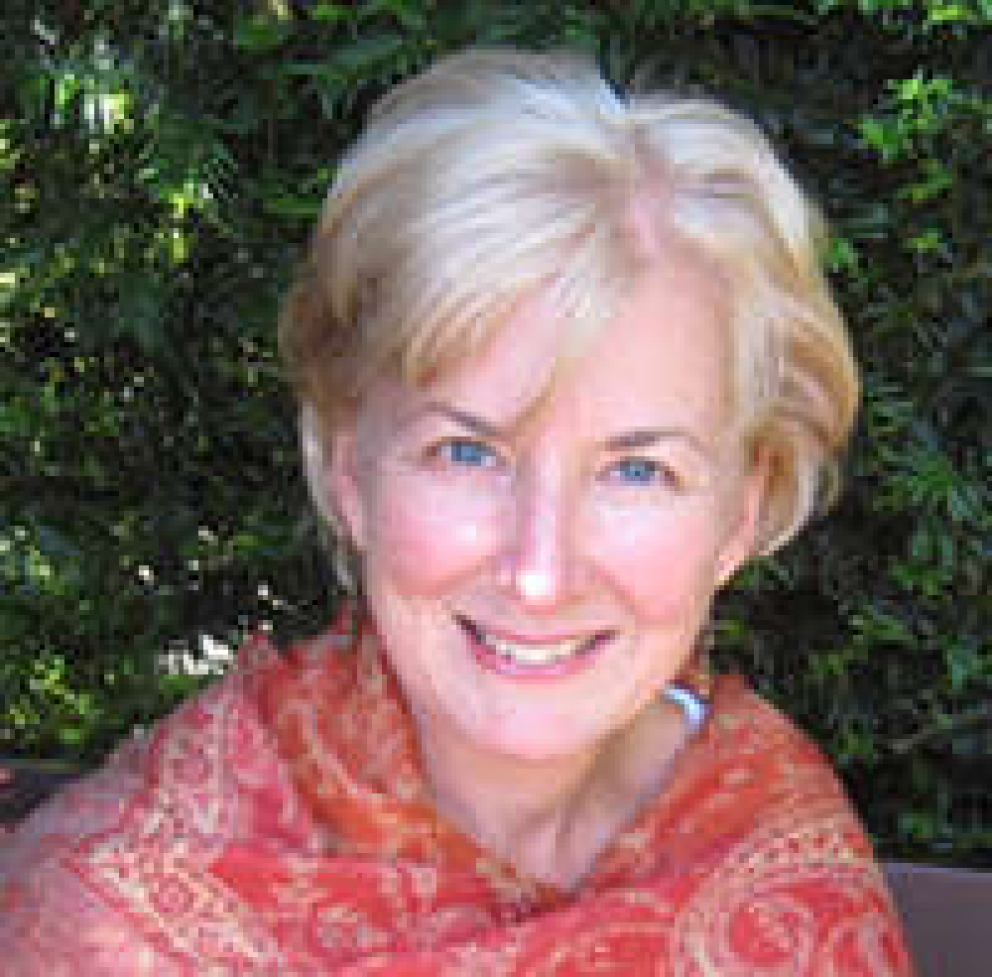 Patti Summerville
Coach House Manager
Patti began a personal meditation practice in 1996 after a retreat at the Tushita Institute, Dharamsala, India. Over the years her practice has been influenced by Mahayana and Theravada Buddhist traditions.
In 2013 she was a co-ordinator at The Barn Retreat Centre, an Insight Mindfulness Meditation Retreat centre at Sharpham. Patti trained to be a Mindfulness Meditation Teacher with Exeter University in 2014 and an Integral Hatha Yoga Teacher in 2009 at the Sri Swami Satchidananda Ashram.
On a personal level, Patti has found great benefit integrating mindfulness practice into her everyday, private and professional life as an occupational therapist, Sharpham Trust retreat leader and now manager of The Coach House
She is passionate about supporting others on their journey towards more contented, peaceful and compassionate lives.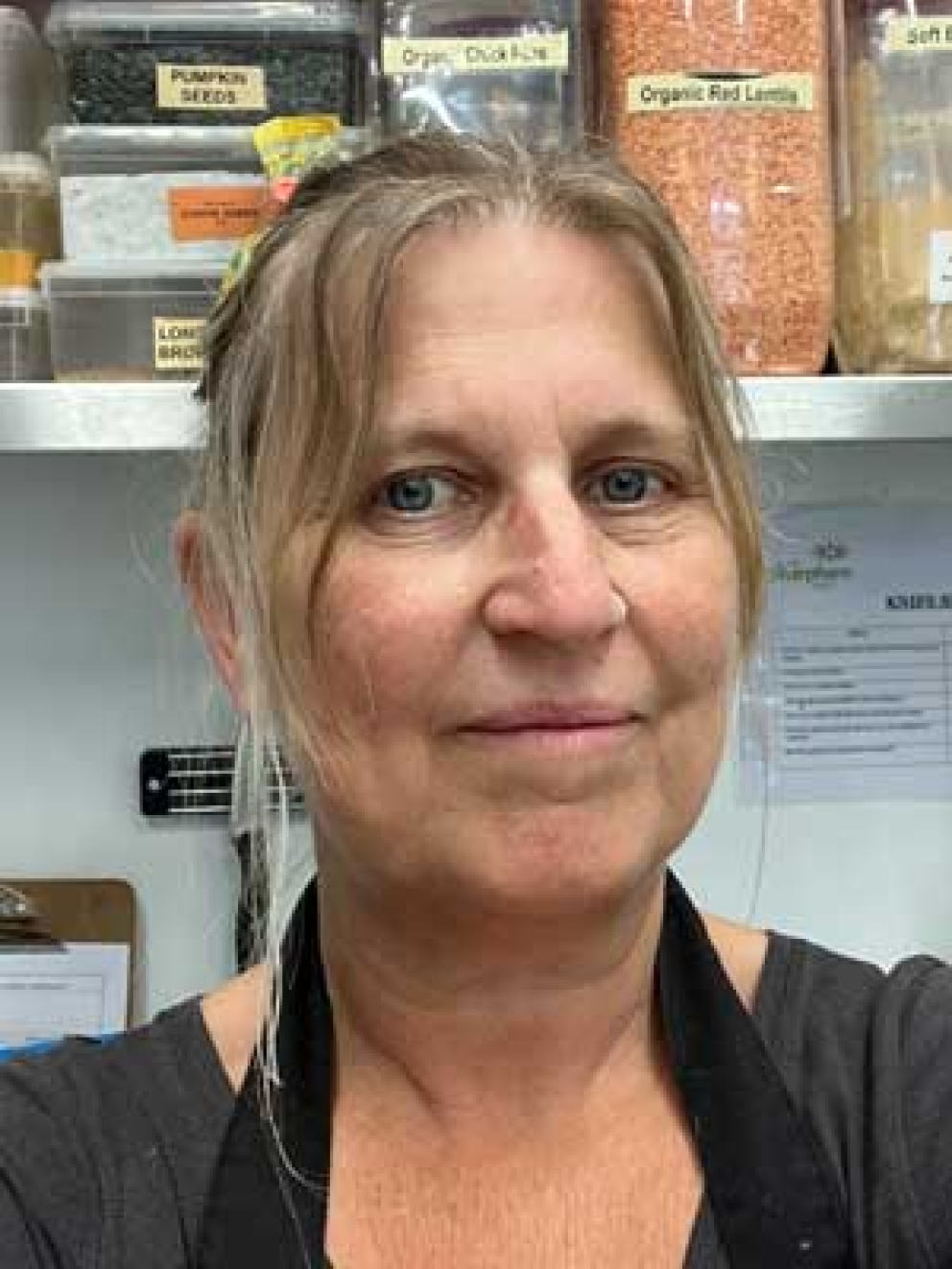 Wendy Greek
Coach House Cook
Read more +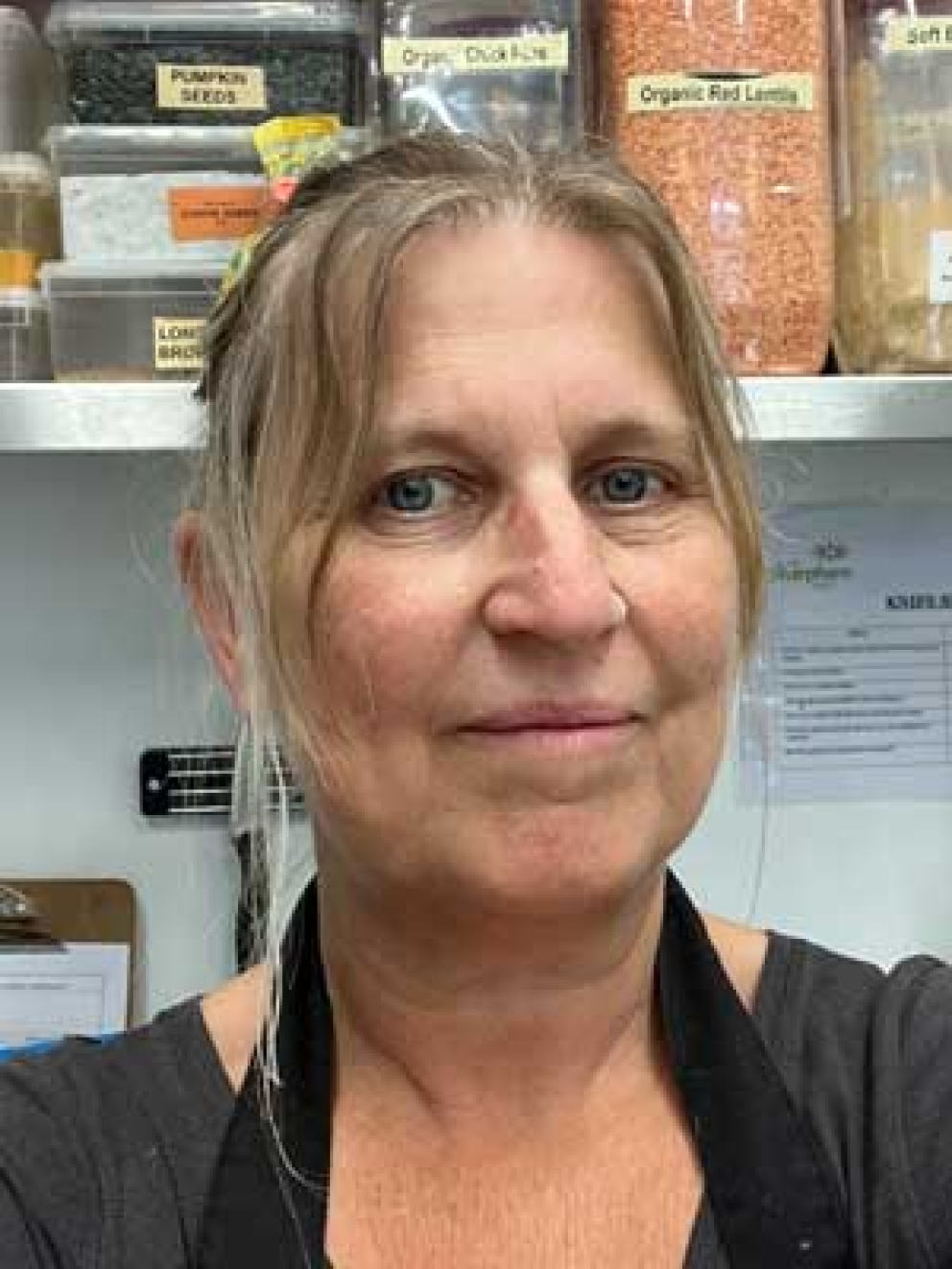 Wendy Greek
Coach House Cook
Wendy is responsible for the delicious vegan and vegetarian food served at The Coach House!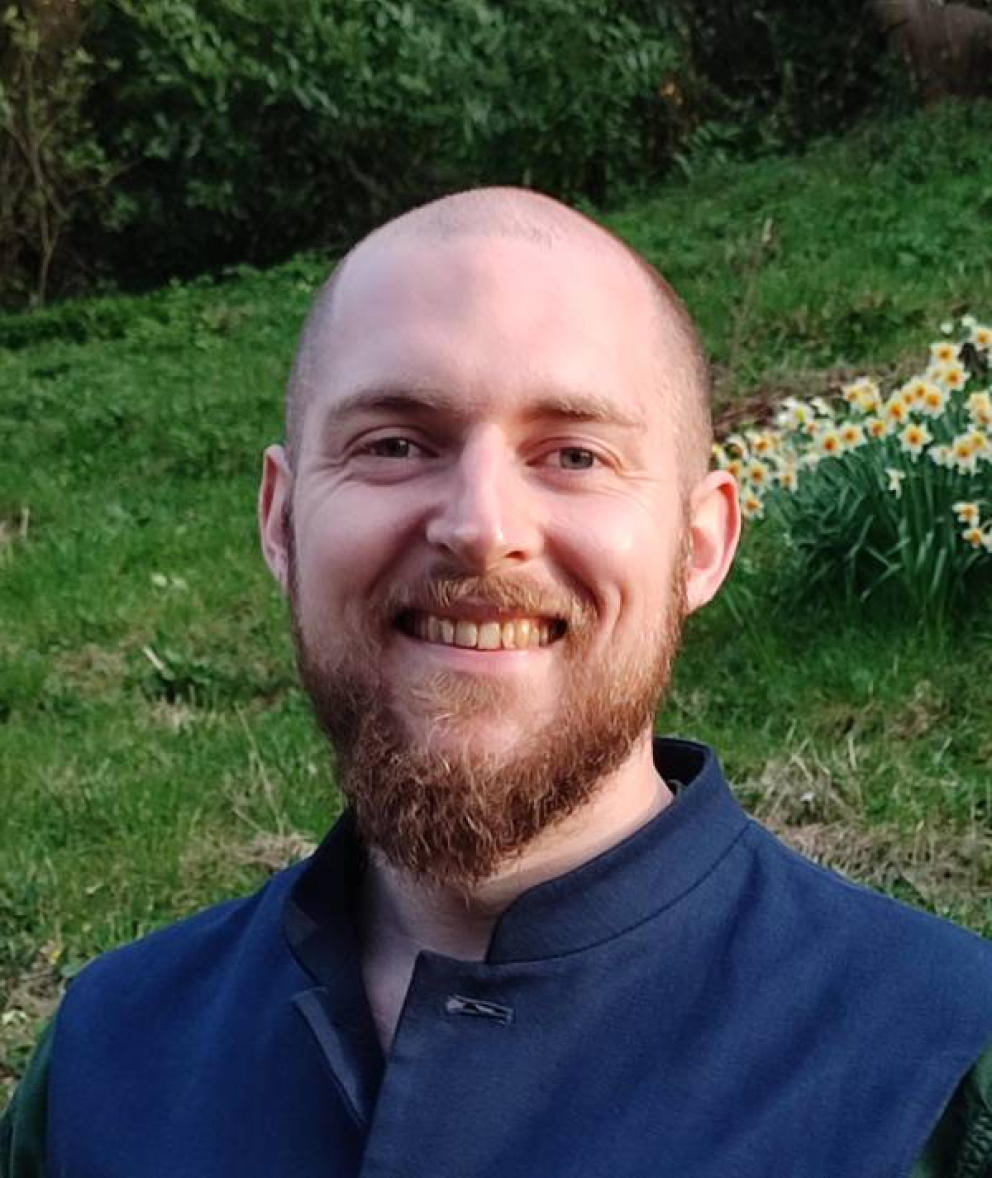 Frank Gillet
Volunteer Coordinator
Read more +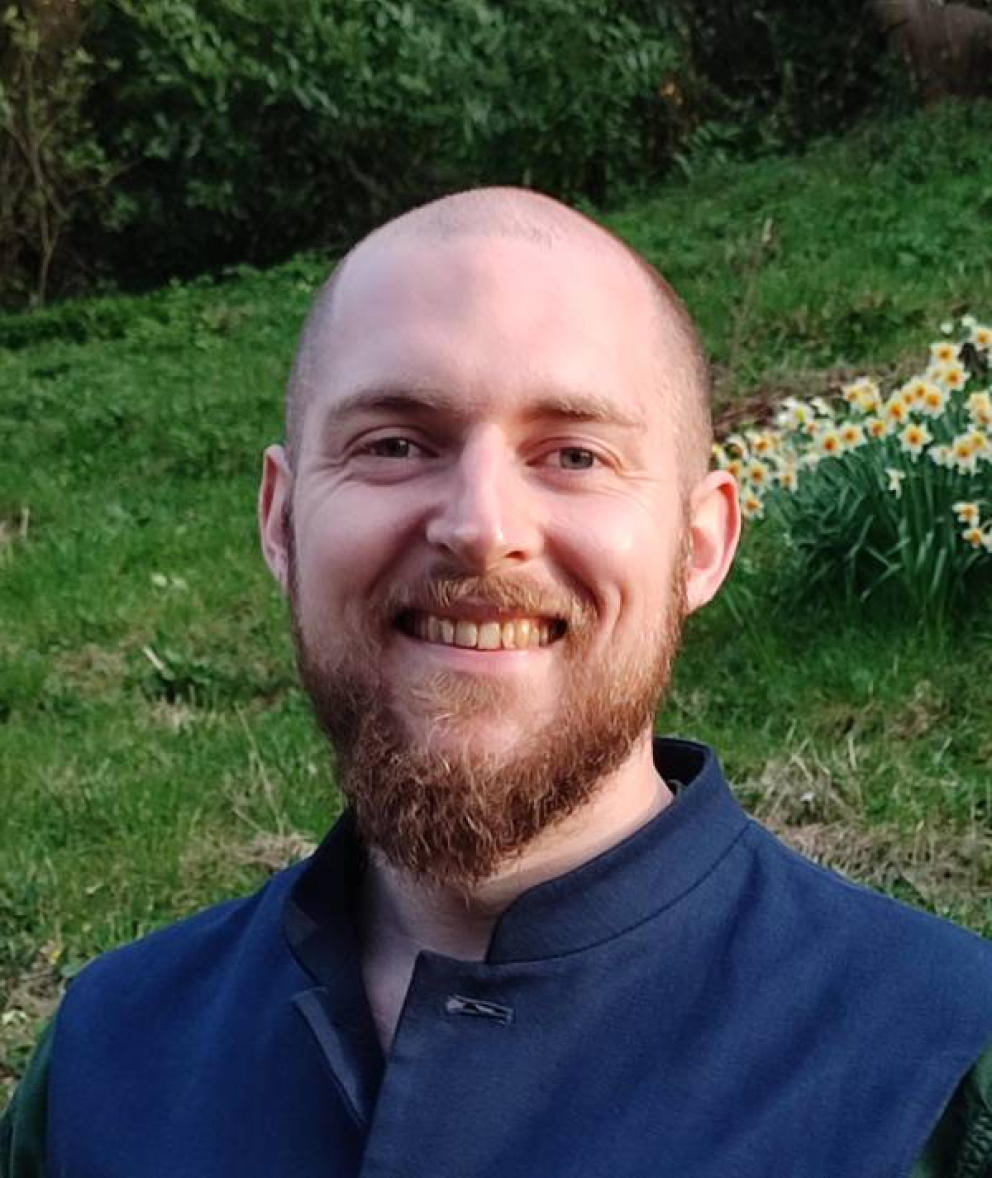 Frank Gillet
Volunteer Coordinator
Frank started meditating 11 years ago, finding a foundation for his twin passions, nature connection and contemplative inquiry, in the Buddhist Thai Forest tradition. He has been training as a VortexHealing Practitioner for 5 years, offering energy healing treatments as a support for awakening.
Along the way he has delved deeply into the rich teachings of the world's wisdom traditions, weaving them together with indigenous teachings, energy healing, intuitive movement and modern ecotherapeutic approaches to create a wealth of resources and practices to support his desire to live wholeheartedly and authentically.
He has grounded his studies through environmental activism at tree protest sites, caring for clients' needs as a full-time live-in carer, and long-term volunteering in ecovillages, temples and monasteries from a range of different spiritual faiths.
About the Coach House, he says "I am continually amazed by what we offer here: each group lands in this rich landscape, held by each other and the programme, and together we co-create an experience that invariably leads to a deepening sense of connection, nourishment and openness both to life's challenges and its joys. I feel very blessed to be part of offering these retreats."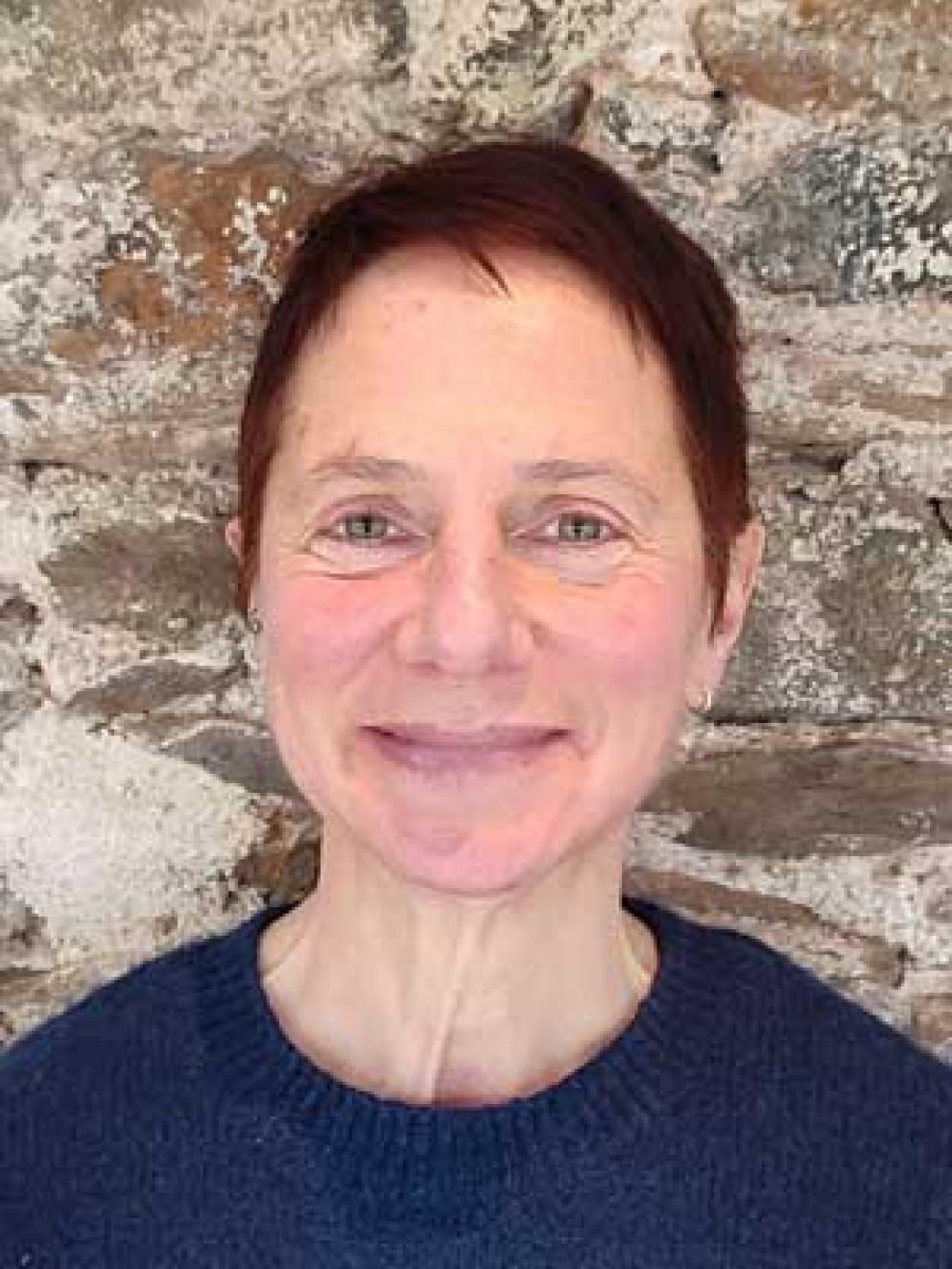 Rachel Cottam GP
Volunteer Coordinator
Read more +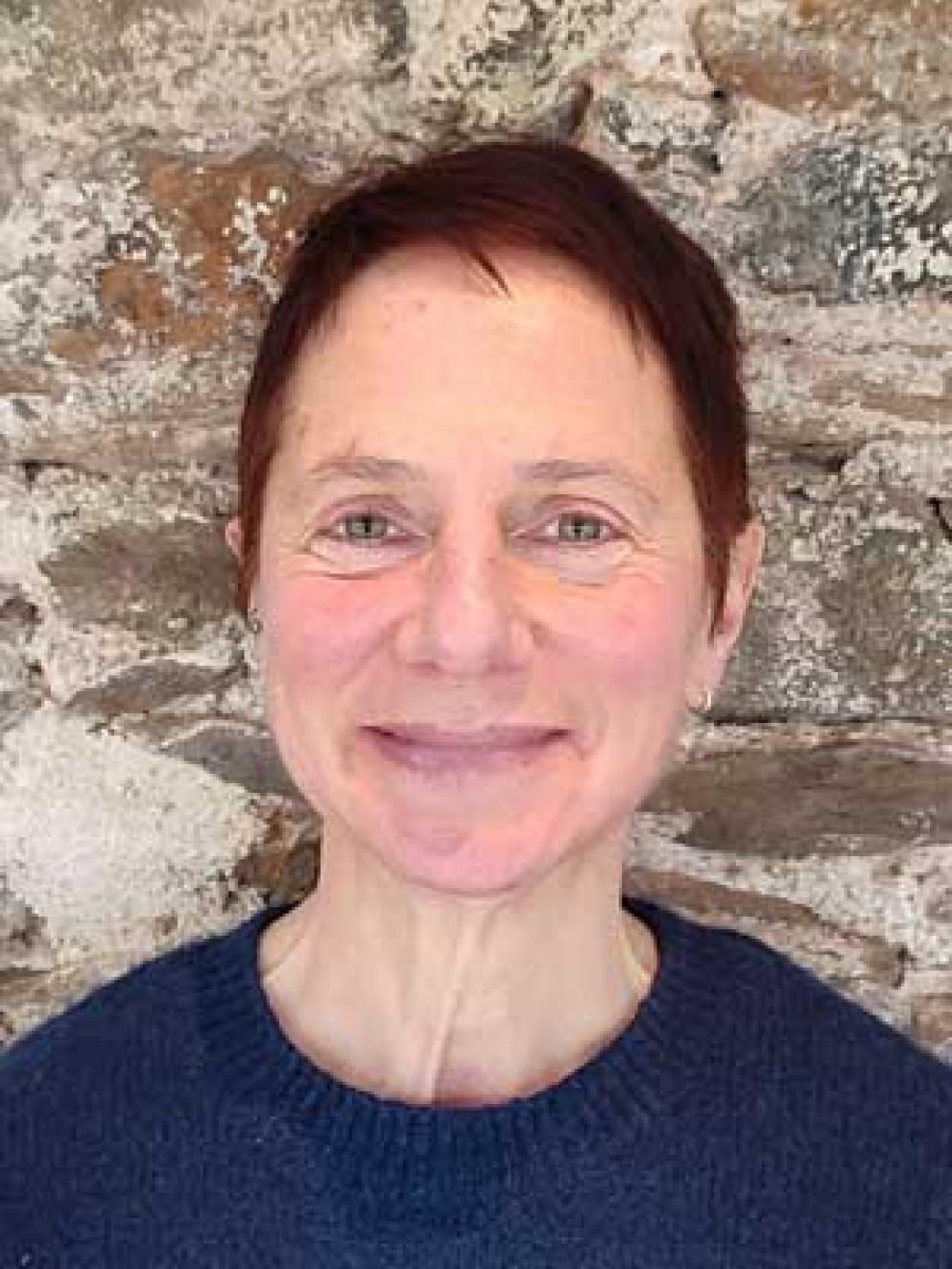 Rachel Cottam GP
Volunteer Coordinator
Rachel is a doctor who also practices mindfulness. She is dividing her time between supporting retreatants at The Coach House and working in her GP practice in Brighton.
She decided to volunteer at Sharpham after trying various retreats and online courses.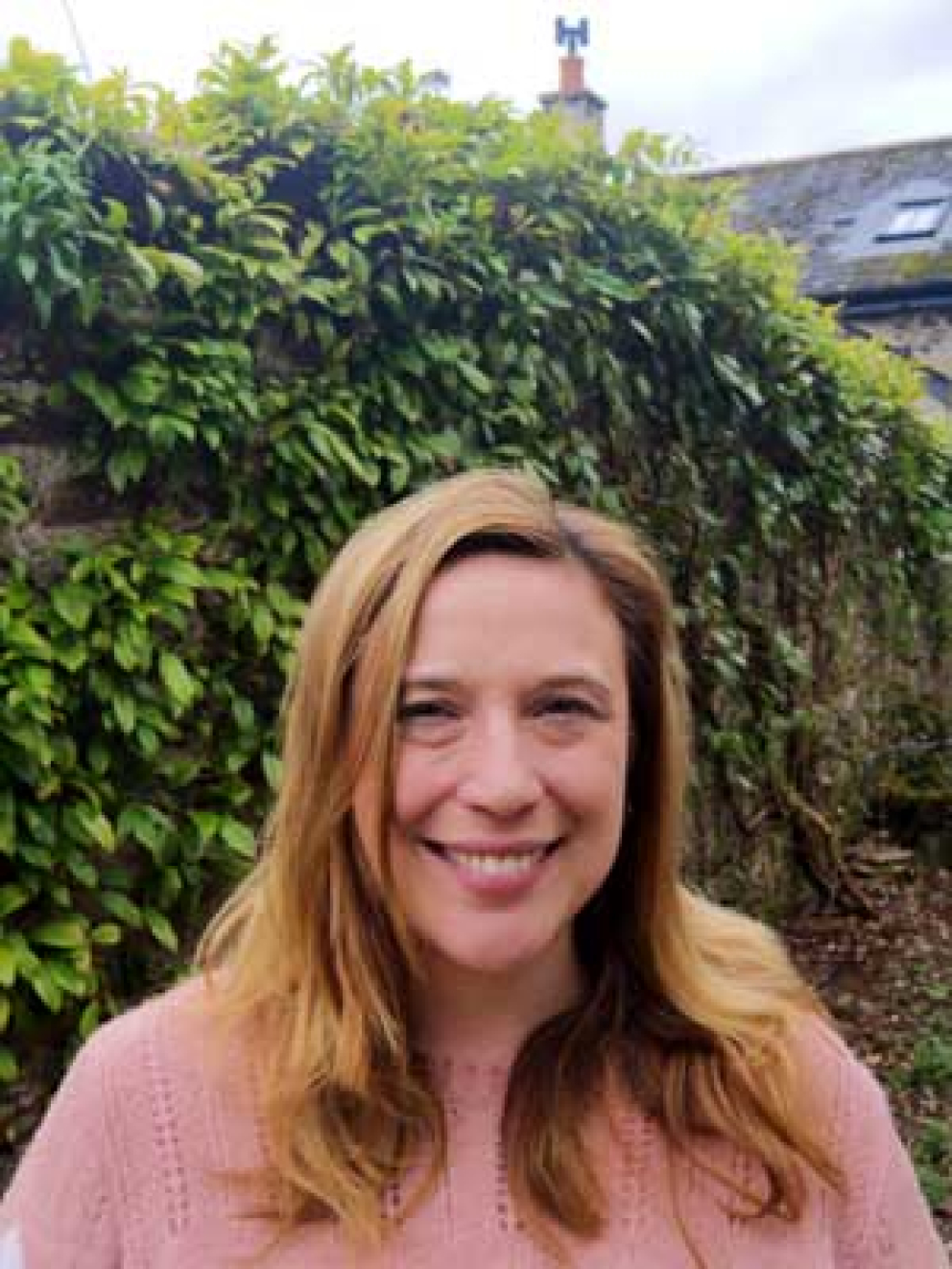 Nicky Reed
Volunteer Coordinator
Read more +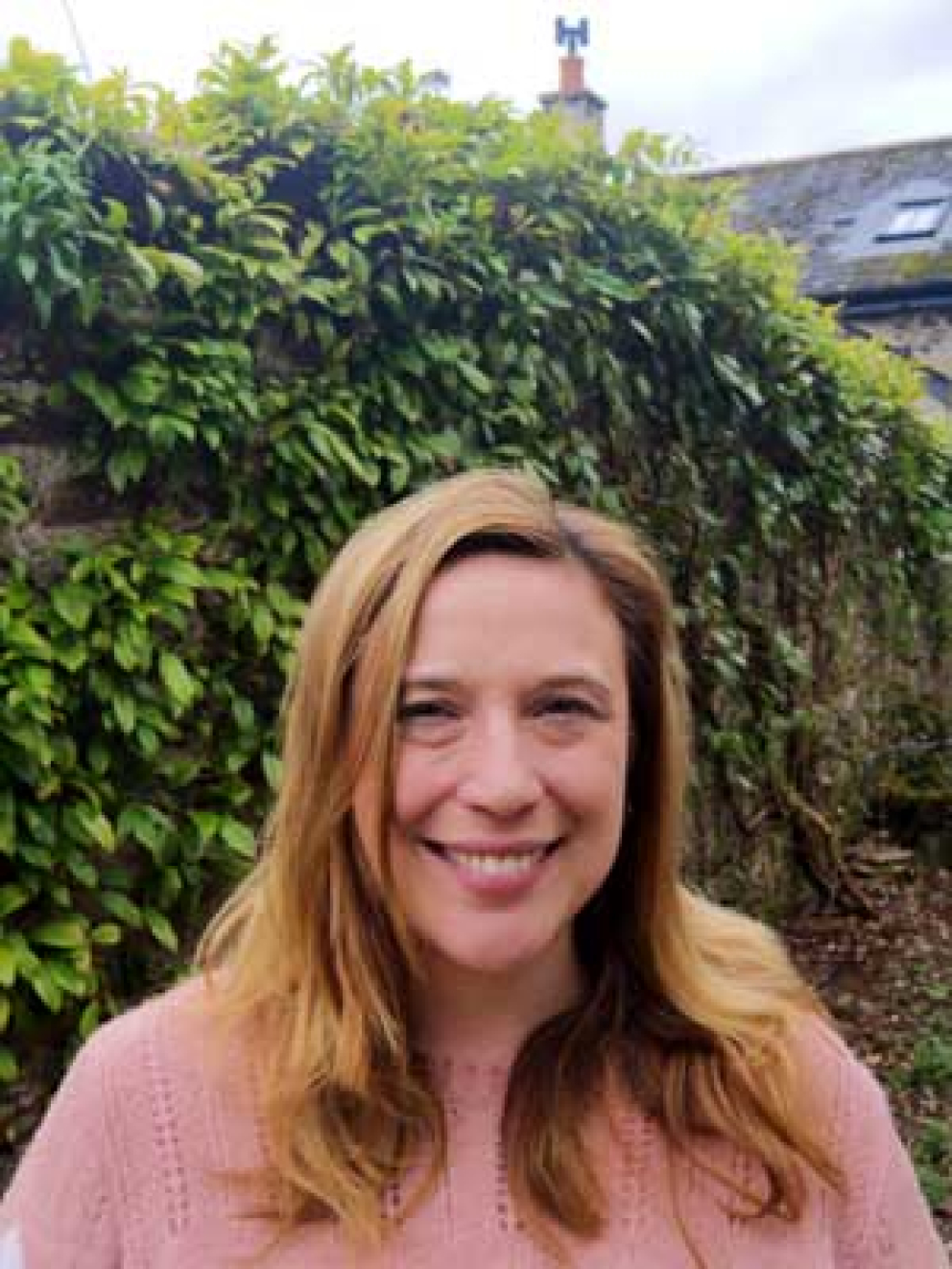 Nicky Reed
Volunteer Coordinator
Nicky is a qualified counsellor who has practised mindfulness and meditation for the last 20 years.
Said Nicky: "I really wanted to live my practice...being able to practise here in this environment and being out in nature are all of the things that I really love."
Frances Tophill
Head Gardener
Read more +
Frances Tophill
Head Gardener
Frances and Bryony are in charge of keeping our Grade II* gardens looking wonderful all-year-round, and ensuring that our Walled Garden feeds our participants properly with organic veg.
You might recognise her: she's got another life on TV on Gardeners' World, plus she's a published author too. Find her book in the Growing section of our online bookstore here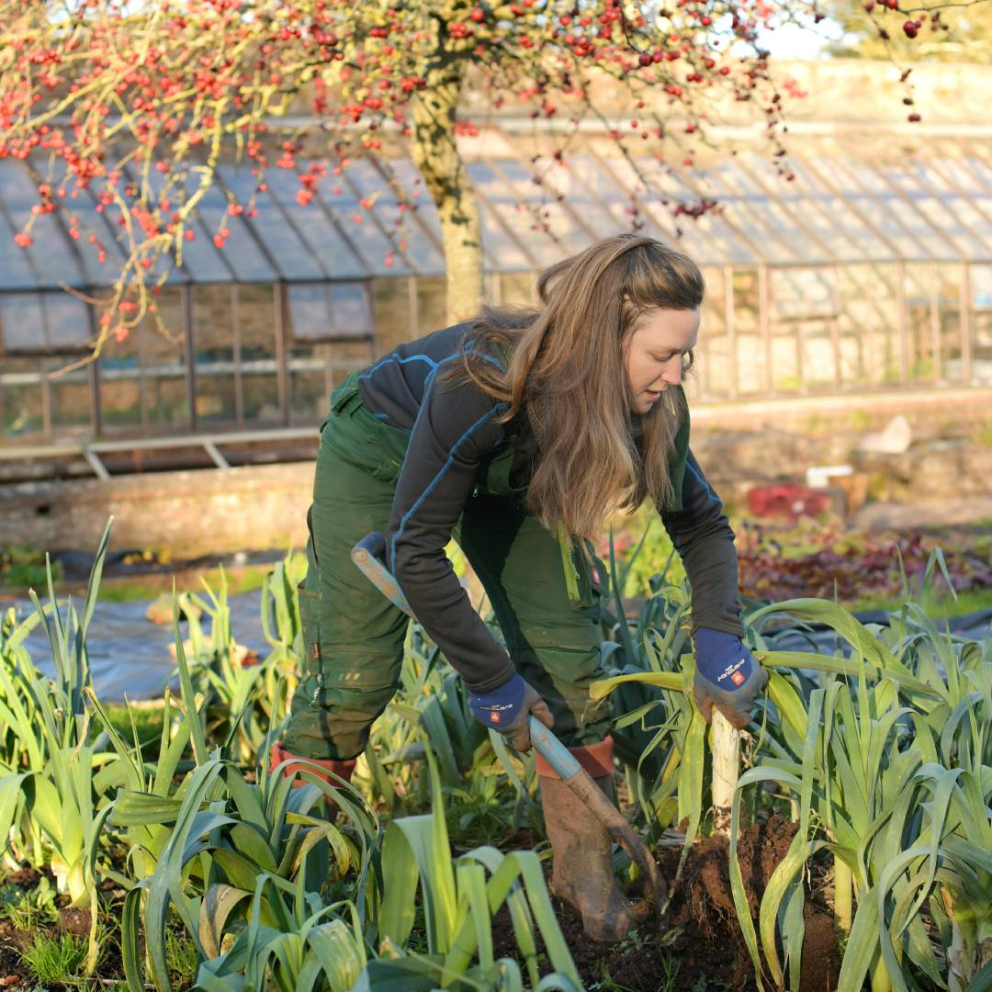 Bryony Middleton
Head Gardener
Read more +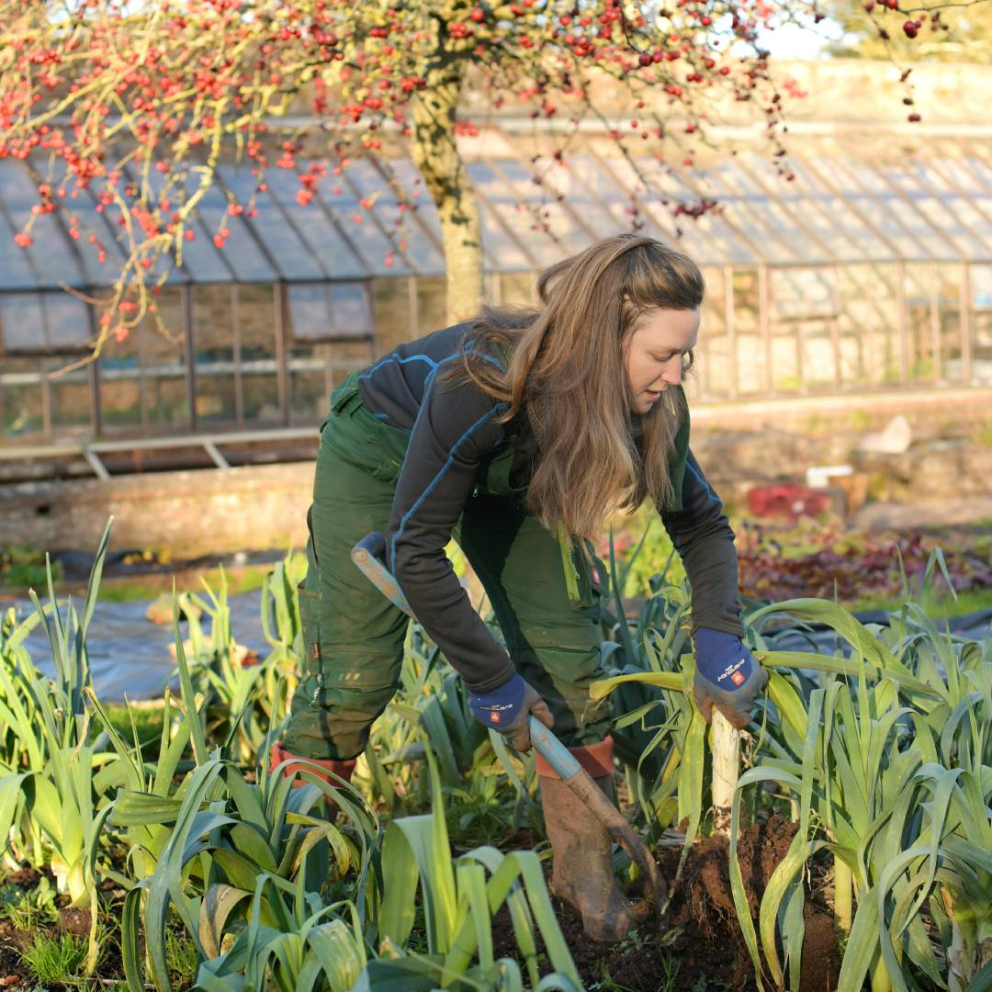 Bryony Middleton
Head Gardener
Bryony has just returned from maternity leave and co-manages the gardens with Frances Tophill.