Recipe: Four Thieves Fire Cider vinegar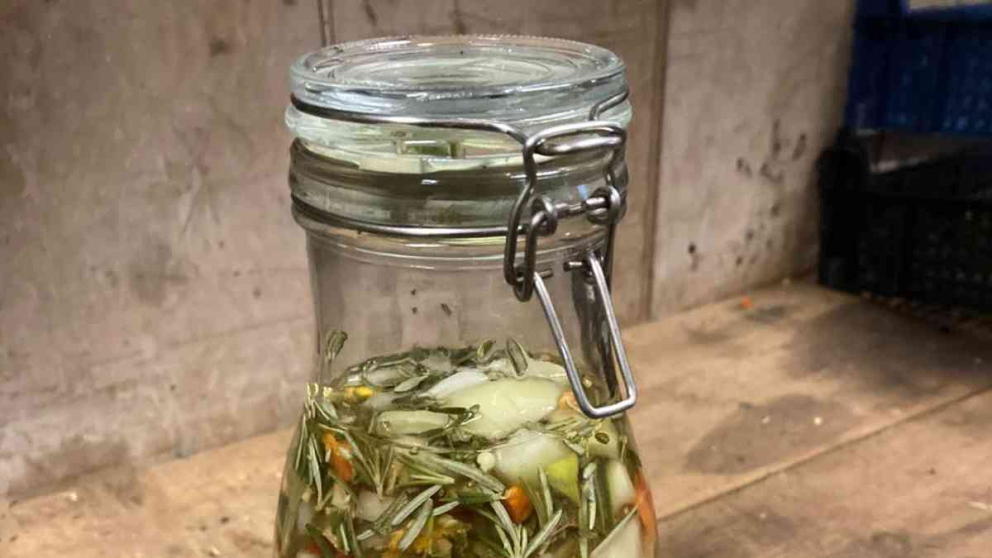 Frances Tophill
This is hot stuff! And perfect as a tonic as the colder weather comes near.
Get plenty of apple cider vinegar to use, then chop up the following:
onion

garlic

chillies

ginger root

rosemary

sage

thyme
Grate horseradish root and add that.
We added some elecampane root, which is a herb that helps to sooth coughs.
Said Frances: "Apart from the onions and the garlic, everything was grown in the garden - we don't grow onions and garlic because they take up too much space and they're cheap to buy".
She added: "Then you just chop it all up, soak it in the vinegar for a month - and then you strain it off and you've got this infused, really firey vinegar. You can eat it - perhaps a teaspoon each day - or water it down and use it as a cleaner".