Gardening: select a Smokebush for your garden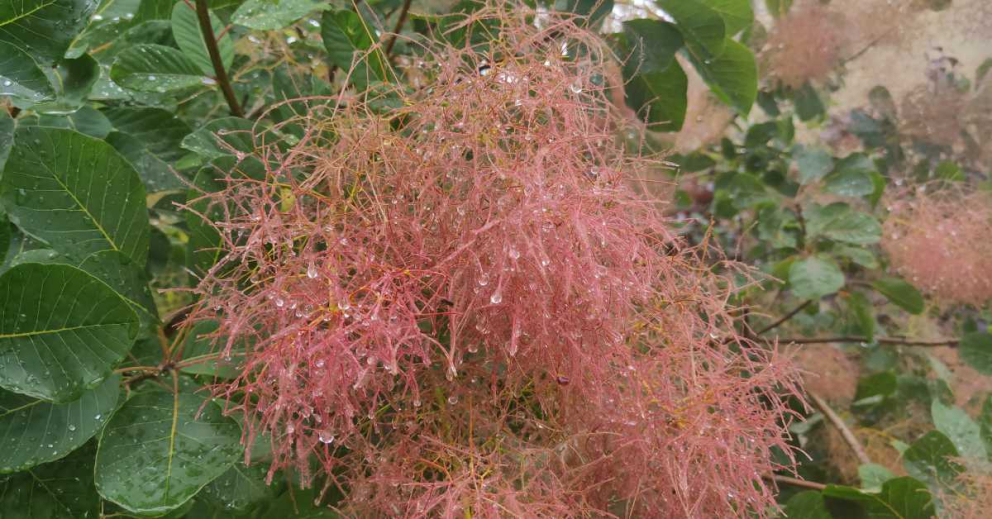 Consider a Smokebush for your garden
---
Our Co-Head Gardener Frances Tophill describes a beautiful shrub that will decorate your garden throughout summer and Autumn.
Ironically, we photographed the plant in the rain, but it still looks smokey - and beautiful with water droplets on its blooms.
September's the time to plant a Smokebush, so if you're interested, go shopping for one now.
Smokebushes come in either purple or green and when they flower they look like they're on fire, hence the name.
The Smokebush we have in the border on the south face of Sharpham House is Cotinus Coggygria Grace, which has green leaves and pink fluffy flowers like a haze of smoke. They are good for Autumn colour in a garden.
This is an excellent specimen plant for a sunny shrub or mixed border.
As well as being our gardener, Frances co-hosts the BBC Gardeners' World show - learn more here