Welcoming Sarah to The Barn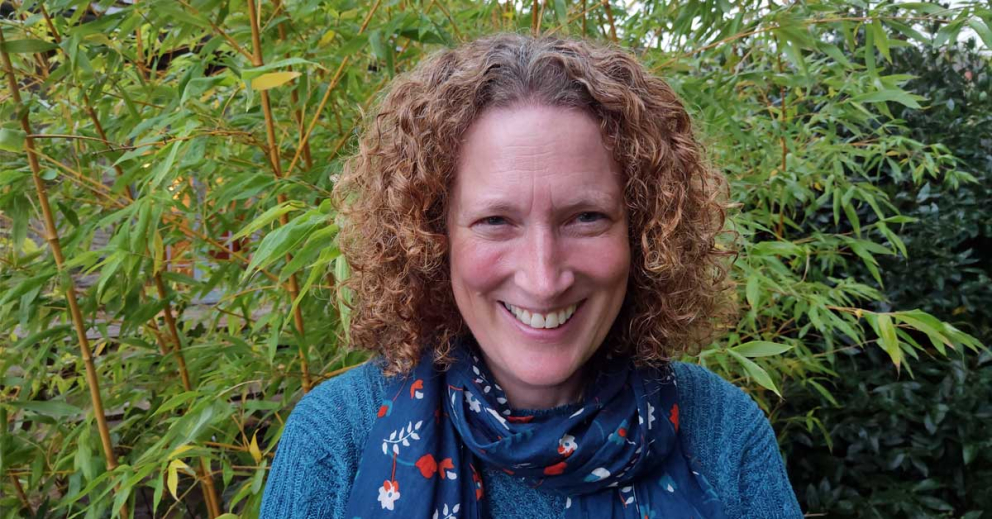 In 2018 Sarah Malyon came to Sharpham for her first ever retreat experience. Now she's here for a year.

She's given up her job as a psychotherapist in the National Health Service in Nottingham to become a Volunteer Coordinator at The Barn, our Buddhist-inspired retreat venue.

"I was curious about Buddhism and wanted to learn more by really embedding myself in community for a period of time," said Sarah. "I wouldn't consider myself to be a traditionally religious person, but the ethical framework offered by Buddhism sits really well with me as a way of being in the world and contributing to the world in the best ways I can.
"The Barn seems to me to offer an accessible and inclusive space to explore these ethical ways of living. And I love The Barn's 3 pillars of community, meditation and connection to nature. All of those things have given meaning to my life over the years and I couldn't think of a better place than The Barn to deepen these practices further," she said.

Big questions to answer this year
She wants to spend the year with us asking herself some big questions. "I'm having a year away to think about what my purpose is in life. For the remaining part of my working life, and for my remaining life in general, how can I best serve the communities I find myself in, and intentionally lead a life which contributes in positive ways?" she said.

The natural setting of Sharpham inspires her and might help her in her enquiry. In her first weekend on the estate, she walked the 11 miles to Dartmouth!

"I've come on retreats here three times and I thought that I wanted to walk along that river. It was beautiful!" she said.

In the NHS, Sarah trained to deliver Mindfulness-based Cognitive Therapy courses. "I was working with people who were anxious and depressed and I started to see that it worked for the people I was seeing - and for me in my personal life," she said.

First ever retreat at Sharpham
She developed a daily meditation practice but didn't go on a retreat until Sharpham popped up in her Facebook feed. Even then, she was hesitant. She'd also gone through a difficult life experience leaving her sad and unconfident.

"The night before the retreat I felt very worried and nervous, but by the end of the retreat I'd realised it was possible to be happy again," said Sarah.

After that time, she went on other retreats in different places. "But Sharpham was the place that kept calling me back," she said. "I love it here, the landscape soothes and inspires me. Sharpham's values offer a way of being which the world urgently needs, and I'm so proud to be a part of that.'"