With Kindly Curiosity: Rupert Marques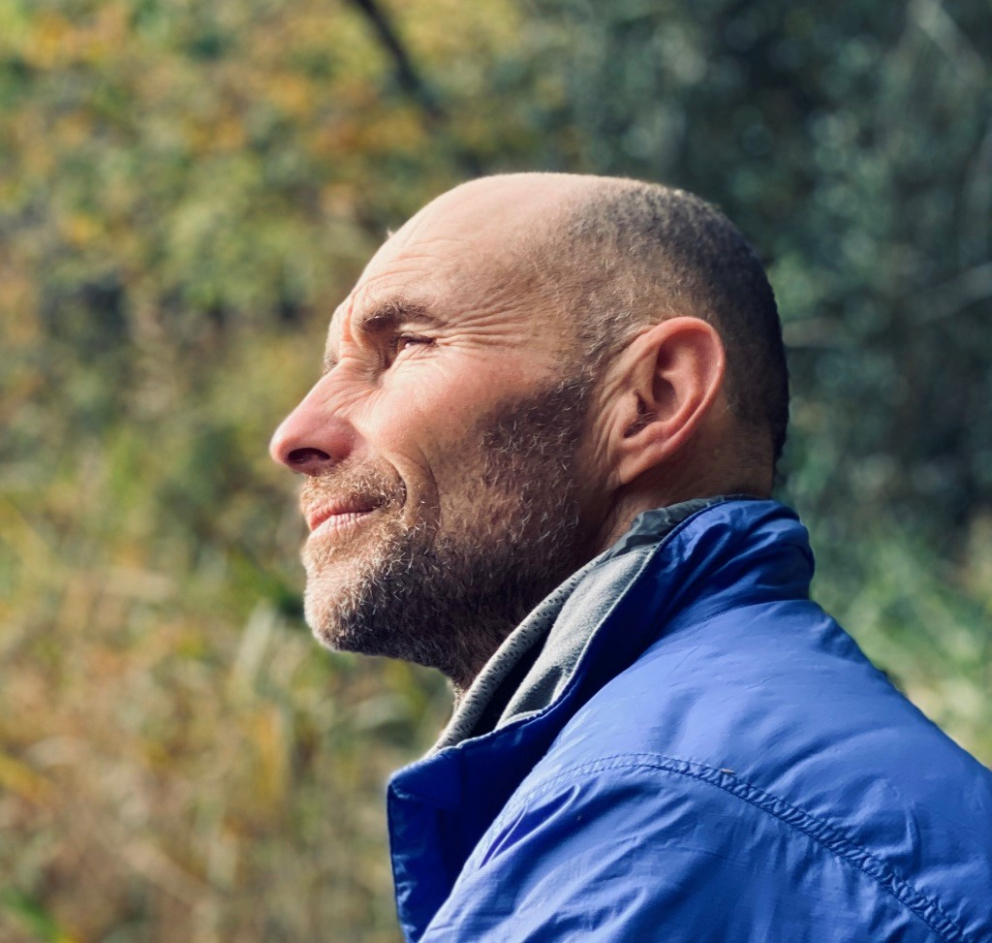 Rupert Marques has a deep Insight Meditation practice spanning 25 years and leads retreats at Sharpham, as well as at various retreat centres in Europe and beyond.
He lived and worked at Ecodharma, a contemplative retreat community in the Spanish Pyrenees dedicated to exploring the role of the Dharma in the movements for social justice and ecological sustainability. Whilst there, he directed the nature-based practice strand of their work that marries contemplative practice with a range of approaches within the field of experiential ecopsychology in a wilderness setting.
He has recently contributed a chapter to the book Wilder Journeys, and as we launch our new Wildlife Discovery retreats, we ask Rupert about his practice and his inspirations.
1. How did you come to practice mindfulness?
I first came to contemplative practice in my youth.
Having left my culture for a while to listen for direction in life I travelled to India on an interfaith peace pilgrimage. Here I walked with Buddhist monastics, people from the Gandhian foundation and a few Westerners – listening to the land and learning from a culture outside my own. It was refreshing to meet a people whose contentment seemed to be more bound up with community and a simplicity of life rather than material acquisition and the busyness I witnessed in my own culture.
It was a beautiful way to meet India, walking from village to village through the landscape, being hosted and fed by each small community we travelled through, as is still the tradition of Pilgrimage in India. At the end of the pilgrimage I was invited to attend a meditation retreat in Bodh Gaya.
I had no idea of what a retreat was at that time, I was simply told it involved sitting still, walking slowly and resting, which after walking over a thousand miles through Southern India seemed most welcome.
I was in for a shock, my body wasn't used to sitting for hours throughout the day and my mind was even more rebellious – I wanted to go home every day. But being in rural India I couldn't just get on a train back home!
The retreat lasted 20 days and toward the end of that time my mind opened to itself. I saw that I didn't have to be identified with every thought the mind happened to chuck out, in particular the thoughts of self-criticism that I had struggled with for years did not have to define me. It was such a liberating understanding that I knew that I would be following that path for the rest of my life.