Gardening: Autumn at The Barn - PICTURES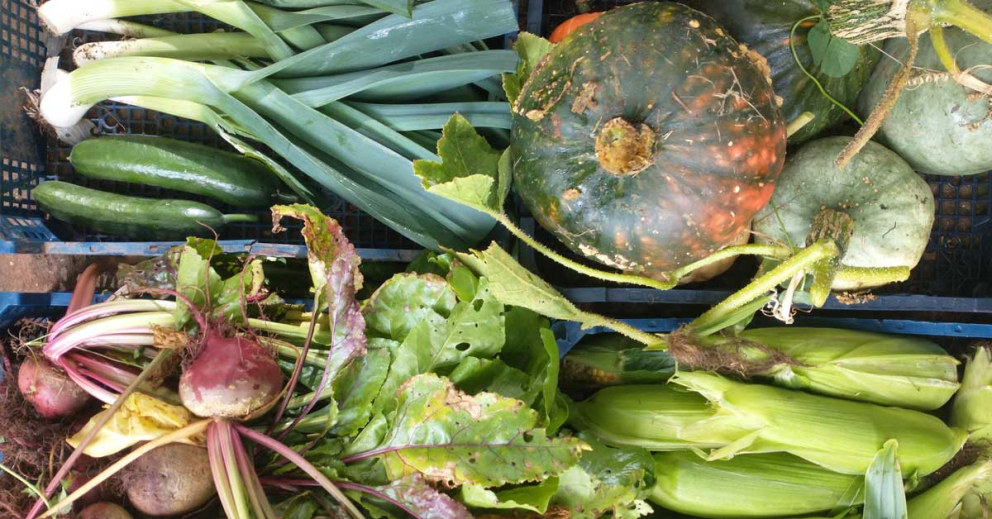 Autumnal harvest time in The Barn's garden, writes gardener Luci Edwards.
"Squash are starting to come in to be cured on the shelves in the polytunnel," she says. When squash and pumpkins 'cure', their skins harden and they're able to be stored for up to 6 months. More information here
"Lettuce seedlings are being planted out in polytunnels for winter salads," adds Luci.
Meanwhile, non-human visitors have been captured on camera by Luci, including a bush cricket (increasing at Sharpham on our rewilding fields) and a snoozing bat!