Natural movement and stillness - with Jess Stein
Natural Movement and Stillness
A movement and meditation retreat for those who wish to explore the rich relationship between movement, stillness and awareness. Inspired by the rhythms of nature we will use gentle and playful movement practices to explore the organic rhythms of the body and reveal the original clarity of the mind.
By slowing down and settling into periods of stillness and silence we will explore what it means to rest deeply yet remain attentive to our inner and outer landscapes. In the balance between movement and stillness we will develop our ability to listen and find ways to respond creatively and compassionately to the calls we find in ourselves and in our shared world.
Our themed retreats are similar to standard retreats with extra teaching in the afternoons.
(Our programme of standard 6-night Barn Retreats continues as usual and can be viewed and booked here)
Themed retreat weeks have a tighter schedule and are more busy (ie allowing less free time) than our standard Six day retreats.
It is important that you are willing to participate in working on the land as part of your mindfulness practice (we can easily find suitable tasks for people with health difficulties) and that you can commit to all the scheduled activities during the week. This includes three 30-40 minute meditation sittings each day.
Note that we hold silence from 9pm to 9am each day, and all day Wednesday.
Barn themed retreat schedule
Sunday: Arrive between 14.00 and 16.00
16.30 Welcome talk, introductions and tour
17.30 Guided meditation
18.30 Light evening meal. Then settling in
21.00 Silence starts
Monday to Friday:
This is a generic guide and will be adjusted to meet each teacher's needs.
| Mornings | Afternoons |
| --- | --- |
| 6.20 – Wake up | 13.00 – Lunch |
| 6.50 – Meditation | 14.00 – Personal time |
| 7.30 – Household tasks | 14.30 – Teaching |
| 8.00 – Breakfast | 17.00 – Meditation |
| 9.00 – Silence ends, house meeting (except Wednesday) | 18.00 – Light supper prepared individually or in groups |
| 10.30 – Mindful gardening (except Wednesday) | 19.00 – Meditation (Some guided) |
| 12.20 – Meditation (Some guided) | 21.00 – House moves into silence until 9.00am the next day |
Saturday: As above until 8.00 - silence ends at breakfast.
Then room clear and depart between 9.00 and 12.00
These retreats will take place at the Barn Retreat Centre, with superb views over the River Dart. They include full board with delicious home-cooked vegetarian food. Click here for directions.
Cost: £285 plus dana*
*Dana is the Pali word for generousity or donation. The teachers are receiving only a small payment for teaching at The Barn and are generously giving their energy and understanding to us all. Please consider giving a donation to teachers for themed retreats.
Limited bursaries
are available for those experiencing financial hardship. Please contact the Barn team for more details
at least 4 weeks in advance
if you wish to apply - [email protected], 01803 732661.
Jess Stein
The retreat will be lead by Jess Stein with support from local Buddhist teachers
Jess has been practicing yoga all her life and teaching since 2010. Her practice is based in the Scaravelli approach as taught by Christine Borg. This yoga is playful, attentive and curious. It encourages fluidity and flexibility by working with the natural lines and curves of the body rather than forcing it into uncomfortable shapes. Her teaching also draws on her training in Dru Yoga, qigong and other movement practices.
Jess' mindfulness practice began in 2008 when she took a year out to 'find herself'. She's still working on finding herself but she did come across the teachings of Thich Nhat Hanh. This lead to an involvement with Wake Up London, a group of young people interested in creating social change through personal peace. She spent several years facilitating Wake Up events and projects and in 2015 moved to the Barn to spend a year as a Retreat Coordinator. Since then she has lead a series of retreats exploring this line between movement and stillness and is fascinated by the process of creating spaces where people can find freedom in their bodies and peace in their minds and hearts. Alongside this work Jess a palliative care nurse working in a hospice.
---
Retreats & Events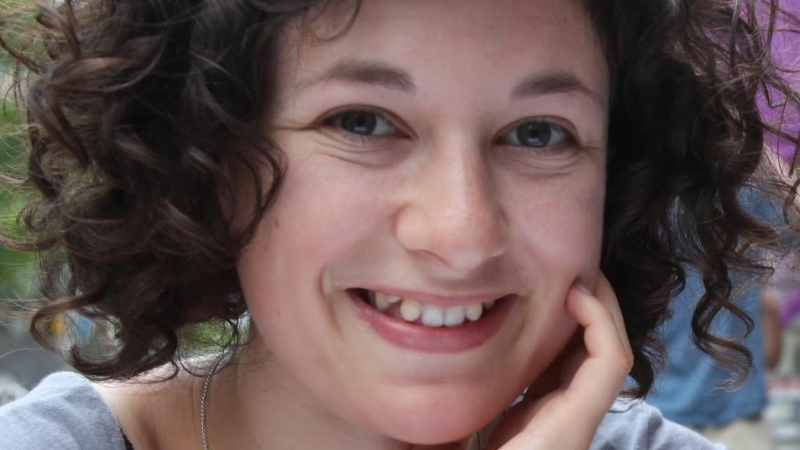 25
Jun
2017
The Barn: Natural Movement and Stillness Retreat (with Jess Stein) - 6 nights
---
All rooms are single occupancy.
How to book easily and securely:
online on this page
by phoning 01803 732661
or by emailing us
Ring us or email if you've got any questions.