For the Benefit of All - with Kyira Korrigan
For the Benefit of All
Bodhisattvas are the heroes of Buddhism. Committed to awakening not just for themselves, but for everyone, they are overflowing with boundless compassion and ready to aid all the suffering beings of the world.
Such a story of selfless dedication might seem inspiring, or overwhelming, or perhaps impossible. But, when we talk about the ideal of the bodhisattva what we are really talking about is how – as ordinary people, with this body, this mind, these problems – we could incline our intentions in everything we do towards an unsurpassable level of kindness and understanding.
This retreat will offer a combination of meditation and reflection coming together to support an embodied inquiry into how we develop the qualities of a bodhisattva. We will be cultivating and balancing our sensitivity in body, heart and mind. Daily teachings will be drawn from several different schools of Buddhism, as well as from the struggles and joys of life. Plan to dive into what it is that inspires you, moves you and gives you courage.
Our themed retreats are similar to standard retreats with extra teaching in the afternoons.
(Our programme of standard 6-night Barn Retreats continues as usual and can be viewed and booked here)
Themed retreat weeks have a tighter schedule and are more busy (ie allowing less free time) than our standard Six day retreats.
It is important that you are willing to participate in working on the land as part of your mindfulness practice (we can easily find suitable tasks for people with health difficulties) and that you can commit to all the scheduled activities during the week. This includes three 30-40 minute meditation sittings each day.
Note that we hold silence from 9pm to 9am each day, and all day Wednesday.
Barn themed retreat schedule
Sunday: Arrive between 14.00 and 16.00
16.30 Welcome talk, introductions and tour
17.30 Guided meditation
18.30 Light evening meal. Then settling in
21.00 Silence starts
Monday to Friday:
This is a generic guide and will be adjusted to meet each teacher's needs.
| Mornings | Afternoons |
| --- | --- |
| 6.20 – Wake up | 13.00 – Lunch |
| 6.50 – Meditation | 14.00 – Personal time |
| 7.30 – Household tasks | 14.30 – Teaching |
| 8.00 – Breakfast | 17.00 – Meditation |
| 9.00 – Silence ends, house meeting (except Wednesday) | 18.00 – Light supper prepared individually or in groups |
| 10.30 – Mindful gardening (except Wednesday) | 19.00 – Meditation (Some guided) |
| 12.20 – Meditation (Some guided) | 21.00 – House moves into silence until 9.00am the next day |
Saturday: As above until 8.00 - silence ends at breakfast.
Then room clear and depart between 9.00 and 12.00
These retreats will take place at the Barn Retreat Centre, with superb views over the River Dart. They include full board with delicious home-cooked vegetarian food. Click here for directions.
Cost: £330 plus dana*
*Dana is the Pali word for generousity or donation. The teachers are receiving only a small payment for teaching at The Barn and are generously giving their energy and understanding to us all. Please consider giving a donation to teachers for themed retreats.
Limited bursaries
are available for those experiencing financial hardship. Please contact the Barn team for more details
at least 4 weeks in advance
if you wish to apply - [email protected], 01803 732661.
Kyira Korrigan
Kyira Korrigan (M.A. Buddhist Studies) lives in Vancouver, Canada, and serves full-time as a Buddhist chaplain in a federal correctional centre for men. She took her refuge vows in 1997, and has studied and practiced seriously, if eclectically, since then. Empowered to teach in 2009 by Noah Levine (Dharma Punx, Against the Stream), it was in subsequently taking up graduate studies that her winding path brought her to the wellspring of the Nikayas, and the study of Early Buddhism.
Rooted in that solid ground, Kyira works and teaches inspired by values and perspectives drawn from various radical educational and therapeutic schools of thought. Reflection, unlearning, authenticity, empathy, and praxis: these principles form the backdrop of her presentation of the Dharma.
---
Retreats & Events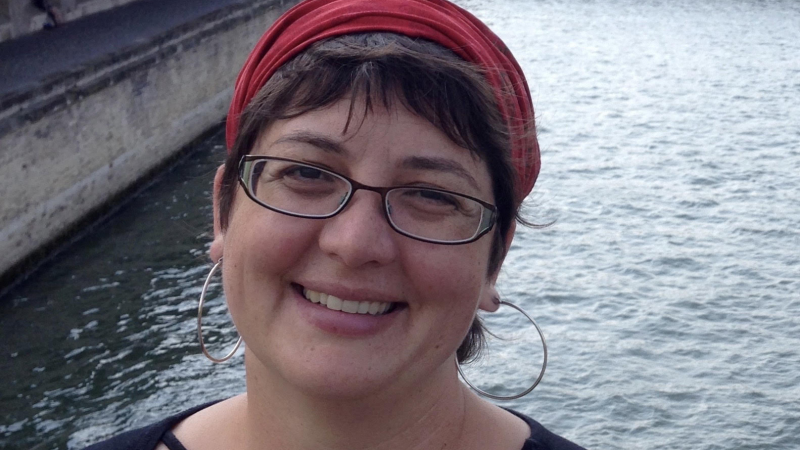 17
Sep
2017
The Barn: For The Benefit Of All (with Kyira Korrigan) - 6 nights
---
All rooms are single occupancy.
How to book easily and securely:
online on this page
by phoning 01803 732661
or by emailing us
Ring us or email if you've got any questions.