Sustaining Ourselves - breaking free from burn-out
Burn-out:
"A state of physical, emotional, and mental exhaustion caused by long term involvement in emotionally demanding situations" – Ayala Pines and Elliot Aronson
---
Many of us have experienced tiredness, exhaustion and burn-out - especially those of us dedicated to a particular cause.
Sustaining Ourselves is a retreat where you can reflect and gain practical resources to help nourish you in your daily life and work.
This 4-night programme is for anyone driven by a strong sense of purpose to make the world a better place. You might be a social or environmental activist or campaigner, a care-giver or someone in the helping professions in the service of others.
This retreat takes place in the very special setting of Grade 1-listed Sharpham House in South Devon, surrounded by tranquil gardens within a designated Area of Outstanding Natural Beauty.
---
Thanks to the generosity of a donor we are delighted to be able to offer a number of 50% bursary places for those needing financial assistance. See below.

---
The programme is for you if...
You need rest, replenishment, renewal and inspiration.
You've experienced or are becoming concerned about the early signs of burn-out.
You tend to drive yourself, resulting in regular feelings of stress, exhaustion, anxiety and overwhelm.
You want to increase your personal resilience and self-care in a safe and supportive setting.
You'd benefit from reflection and connecting to nature and your creativity, far away from the busy-ness of your day-to-day life and work.
You're interested in creatively enquiring into your relationship with your work in the world.
You want to explore how to remain active in your purpose to make the world a better place whilst overcoming cycles of burn-out.
You'd like to meet and learn from others on a similar journey.
---
During this 4-night programme you will...
Experience a unique synthesis of mindfulness, creative enquiry and nature-connection to enhance your personal resilience, taking on skills and tools to use in your life and work.
Explore a contribution to the world through self-care and self-compassion.
Learn or deepen your experience of how meditation and mindfulness can support your daily life and the balance between 'being and doing'.
Learn to say NO with a good heart (and a clear conscience)
Recognise and become familiar with the early signs of burn-out and stress, exploring tools and strategies to avoid repeating the cycle.
Learn how acting from a place of urgency and desperation can be counter-productive to your effectiveness - and explore alternatives.
Share lovingly prepared home-cooked meals.
Have time for personal reflection and exploring your own work-rest balance.

---

The course is for all adults aged 18 and above and all we ask is that you bring an open curiosity to exploring these issues. Please note that this course might not be suitable if you are experiencing major depression or other serious and clinically diagnosed psychiatric illness. Click here for more information and for our booking process.
---
If you know of someone who would benefit from this opportunity you can also gift a place on the programme.
Click here to buy a place on the March 24 retreat as a gift
---
Accomodation and venue
This retreat takes place in the beautiful and historic Grade 1-listed Sharpham House set in a Capability Brown-designed landscape with stunning views over the steeply-wooded River Dart. The retreat is full-board with delicious home-cooked vegetarian food.
Our food & your dietary needs
In line with sustainable practices across the Estate, our cooks produce seasonal, vegetarian food for our guests. We source food whenever possible from our kitchen garden and support local food suppliers.
We are used to accommodating a wide range of dietary needs including wheat-free, diary-free, vegan. Please indicate on your booking form if you have a dietary need. The booking form is sent as a link once you have booked and paid for a retreat.
Sustainability
All of the hot water and heating in the House is produced by a state-of-the-art bio-mass woodchip boiler and we have 2 large photo-voltaic arrays on barn rooftops. Our gardens are managed organically and we only use bio-degradable cleaning products.
---
Introduction
Sustaining Ourselves offers a rich fabric woven of spaciousness, structure and choice. Our aim is that you come away with the tools and practices that most support you going forward. The themes and activities will be informed by the needs of the people attending the course, and there will be a fluidity to the schedule that encourages time for rest and relaxation in the beautiful surroundings of Sharpham Estate. Through individual reflection, 1-1 mentoring and collective exploration, the retreat invites you to discover new ways to address ongoing challenges. Share your experience, learn from others, and perhaps most importantly, find your own unique balance points between work and play, giving and receiving, doing and renewing.
Typical programme day
7.30 moving mindfulness practices
8.00 breakfast
9.00 check-in & enquiry into the theme
11.00 creative activity / 1-1 mentoring / personal time
13.00 lunch
14.00 tools for resilience - new ways of meeting old challenges
16.00 creative activity / 1-1 mentoring / personal time
17.30 free time
18.00 dinner
19.30 evening group meditation / deep relaxation
20.15 free time
21.00 Sharpham House goes into silence until 8.30 the following morning

NB: On the last day the programme we will finish in time for you to depart by mid-day.
Sharpham is a small slice of heaven...it is a much-nneded spot of quietness and positive energy and I could not recommend it more.
The whole experience has left me with a sense of confidence in my ability to improve my well-being and find more balance
One of the most beautiful, nurturing and life-affirming opportunities that I have given myself and shared with others
The creativity of the format was inspiring, surprising, unformulaic and soulful
This was truly food for the soul, and much appreciated
Sharpham House, Ashprington, Totnes, South Devon, TQ9 7UT. Details below and link to google maps here
By Car
Sharpham Estate is three miles outside Totnes on the edge of Ashprington village. From the A38/Devon Expressway take the Totnes/Buckfastleigh exit. On arriving in Totnes, at the first traffic lights, turn right onto the A381 towards Kingsbridge. Half a mile outside Totnes turn left to Ashprington (about two miles). On reaching Ashprington village turn left up the hill and onto the Sharpham Estate. Follow the road downhill until you get to three way junction and follow sign along the middle road to the front of the house for reception and to drop off your bags.
By Train
Getting to Totnes by train:
Frequent direct trains run from London, Birmingham, and the North. The cost can be very reasonable if booked in advance – see www.thetrainline.com The journey time by train is less than three hours from London Paddington (First Great Western) and under four hours from London Waterloo (South West Trains).
Trains to Totnes are on the Exeter, Plymouth and Penzance lines. Totnes railway station is a 5-10 mins walk from the town.
Sharing a taxi from Totnes train station
We are committed to reducing the impact of cars arriving on the estate and want to avoid lot's of taxi's turning up at the same time with single passengers. Our taxi share arrangement is with Happy Cabs 01803 55 92 92 and it takes 10 minutes to get to Sharpham from the Totnes train station
To join a taxi share:
Book your taxi in advance on the above number stating date, time of arrival and leaving your phone number.

Happy Cabs will then meet you at the station with a board saying Sharpham Trust and the names of people to share the taxi (if others are arriving at the same time)

You then divide the costs with your fellow travellers making it cheaper for you!
For Sharpham House Retreats - to increase the chance of sharing a cab we recommend you take the 13.05 from London arriving at Totnes train station 15.54
Other Taxi Numbers below:
Local taxi cabs, in no particular order or preference:
•Castle Cabs 01803 868686
• B J Taxis 01803 840940
• AP Taxi Co 01803 840404​
On Foot or Cycle from Totnes
From the railway station (walking 55-75mins, cycling 35mins)
To reach Sharpham House by foot or cycle, first find the cycle path and a public footpath from Totnes to Ashprington (2.5 miles). Out of Totnes station drive, turn left at main road, crossing over at pedestrian lights. At Morrison's petrol station take road straight on into 'Town'. (You'll soon walk past Morrison's supermarket on left.) Keep going straight on over mini roundabout. At Job Centre Plus, the road swings right into St Katharine's Way but you go straight on, passing the Job Centre to your right. When the road bears left around the back of the Steam Packet Inn on your left, you turn right (signposted 'National Cycle Network 28'), uphill for 30 metres to a sign for footpath/cycle route to Ashprington. Follow this route now until after two miles you reach the stone pillars on the Sharpham Estate drive. Turn left and it is then an easy walk downhill on the footpath that runs alongside the road. This road snakes down and continues on to the Vineyard and the Bathing House.
By Coach
The journey time by National Express coach is just over six hours from London, (Victoria Coach Station, Departures Hall) and the route travels via Heathrow Airport, (Central Bus Station). The coach is the 501 - Route Exeter, Torbay to Heathrow Airport and London.
Costs up to 31st March 2017
£345 Standard room - full-board.
£395 Premium room - with views over the River Dart, full-board
Costs up to 31st December 2017
£365 Standard room - full-board.
£415 Premium room - with views over the River Dart, full-board
Book easily and securely online or by phoning 01803 732542 or emailing us
Thanks to the generosity of a donor we a limited number of bursaries are available for those experiencing financial hardship (on a first come first served basis). Please contact the Programme Administrator in advance if you wish to apply. Please note the closing date for bursaries is 10th February for the March 2017 date.
Please click here to see our booking and cancellations policy
Rupert Marques
Rupert brings over two decades of practice in the Insight Meditation tradition and a background in ecopsychology and outdoor education.
A long-time lover of wilderness, Rupert trained and guided in Contemporary Wilderness Rites of Passage with the School of Lost Borders in the U.S.
He currently lives, works and teaches at EcoDharma, a community in the Spanish Pyrenees exploring the engagement of contemplative practice with issues of social justice and ecological sustainability.
---
Ollie Frame
Ollie Frame has been co-leading yoga and meditation retreats for over five years. Trained in Mindfulness with Bangor University and the University of Exeter, he runs 8-week courses for members of the public as well as courses for teachers and students within schools and colleges. Ollie also works as an Integrative counsellor and has a particular interest in Psychosynthesis, depth psychology and inner journeying. Within the world of mindfulness, he is especially enthusiastic about self compassion, metta meditation and other heart-based approaches.
---
Kanada Elizabeth Gorla - Sustaining Ourselves leader
Kanada is a leadership & transformational change coach, mentor and facilitator.
With more than 20 years' experience facilitating individuals and groups, Kanada is a long-time meditator and mindfulness practitioner. As a self-employed, single working mum, Kanada has walked the path toward 'sustaining herself' as a daily practice.
With The Sharpham Trust she also co-leads the Woodland Retreats in mindfulness and nature connection.
With her own social business Shine, she helps individuals, teams and organisations to flourish, building personal and collective resilience, well-being, self-leadership and engaged citizenship. Her work as an activist includes launching the Pachamama Alliance Be the Change Symposium in Canada and assisting in training the first group of Be the Change UK.
Kanada is a Senior Associate with Embercombe, a leadership centre where she co-leads The Journey, Catalyst and Speaking out; an Associate with Common Purpose American Express Leadership Academy for emerging leaders in the 3rd sector; and course leader on bi-annual residential programmes with cohorts from On Purpose and Executive On Purpose.
---
Retreats & Events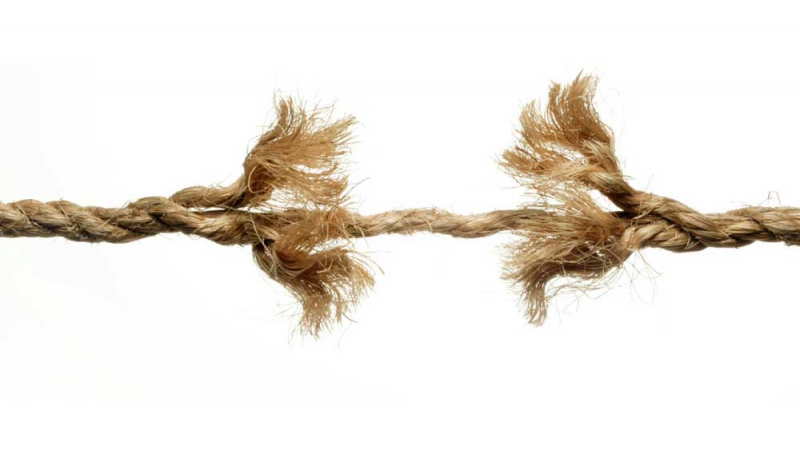 21
May
2017
Sharpham House: Sustaining Ourselves - Breaking free from burnout (with Kanada Gorla & Ollie Frame)
---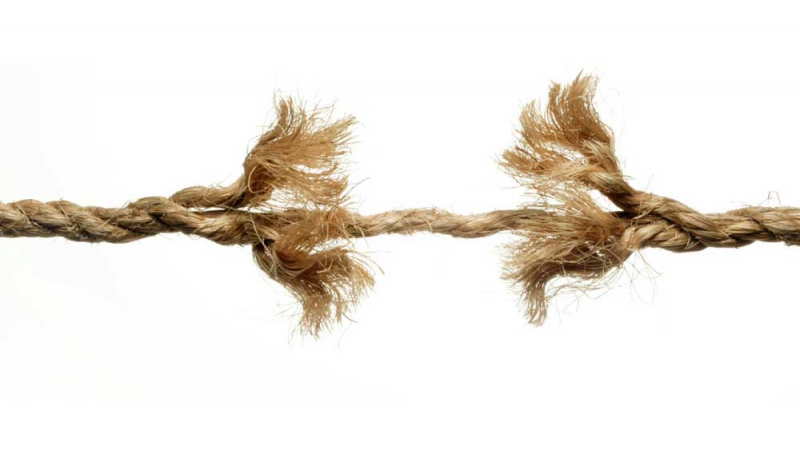 13
Jul
2017
Sharpham House: Sustaining Ourselves - Breaking free from burnout (with Kanada Gorla & Rupert Marques)
---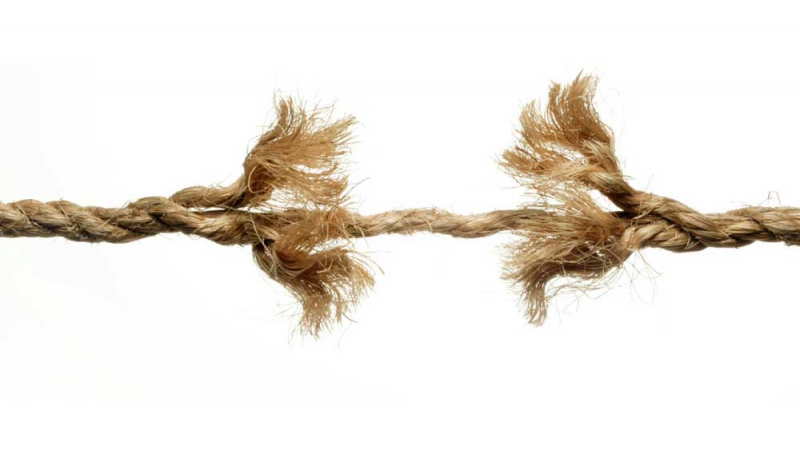 10
Sep
2017
Sharpham House: Sustaining Ourselves - Breaking free from burnout (with Kanada Gorla and Ollie Frame)
---
All rooms are single occupancy, giving you your own space in which to relax.
There will be a maximum of 20 retreatants on this retreat.
If you have a medical condition that requires you to have an en-suite room, please contact the Programme Administrator on the number below as these rooms are limited and are bookable on a first-come first-serve basis.
How to book easily and securely:
Ring us or email if you've got any questions.
Limited bursaries are available for those experiencing financial hardship. Please contact the Programme Administrator at least 4 weeks in advance if you wish to apply.
Please click here to see our booking and cancellations policy.