8-week Mindfulness for Health & Well-being in Totnes
The 8-week Mindfulness for Health & Well-being course is suitable for those new to mindfulness, as well as those wishing to refresh and practice their skills.
This non-residential, weekly course of two-hours provides an in-depth exploration of mindfulness skills and techniques within a tried and tested framework recognised by the UK's National Institute of Clinical Excellence. The course is a synthesis of Mindfulness Based Stress Reduction and Mindfulness Based Cognitive Therapy and is led by out team of qualified and highly experienced Mindfulness Teachers.
What will you gain?
An understanding and recognition of our tendency to live much of life on autopilot and the skills and techniques to help us become more fully present
Mindfulness practices and skills to help manage stress and enhance wellbeing in your daily life
An increased ability to relax and cope with difficult and stressful situations
An ability to be steadier with whatever is happening without resisting it or judging it as good or bad
Self-compassion and being kinder to all aspects of yourself
Lessons on how to applying mindfulness to your daily life by
A workbook with accompanying CD containing audio files of guided meditations
---
Who is the course for?
The course is suitable for most adults aged 18 and above who want to learn mindfulness as an aid to everyday health and well-being. You will be taught by experienced and qualified teachers in a group of no more than 15. The focus of the course is experiential rather than theoretical with practices to do in your home time.
Although mindfulness can be helpful in managing depression and anxiety, our courses and retreats are not recommended for people who are currently experiencing an episode of clinically diagnosed anxiety, depression or other psychiatric illness. We do not offer mindfulness as a 'clinical intervention', but rather as an aid to everyday health, wellbeing and helping prevent relapse.
As part of your application please complete and return the questionnaire provided, to give the teachers some idea of your level of support and whether the course is right for you at this time. If necessary one of the teachers may ring you to clarify issues, and you also may wish to contact us for clarification if you have any questions.
We also request that people do not attend the group under the influence of alcohol or drugs (except prescribed medication).
The 8 week course does not qualify you to teach mindfulness. At the end of the course you will receive a certificate of attendance providing you have attended a minimum of 6 sessions.
---
Level of commitment
Mindfulness is a practical skill and a habit, rather than a theory or body of knowledge. Before signing up for the course it is important to recognise that getting real lasting benefit requires the commitment of regular time and effort. It is similar to getting physically fit – you need to practice regularly to train your 'mental muscle'. To get the most from the course we recommend you attend all 8 sessions and carry out the suggested home practice, which is a gentle but regular daily discipline of various meditation and awareness practices, with the help of guidance from a cd. We recommending trying to set aside 40 minutes a day, which can be spread around your schedule. You will receive plenty of support for this, including how to fit it into your life. It may seem a stretch at first, but once the habit starts to be established, most people find it invaluable and highly motivating.
---
After the 8 week course..
After undertaking this course, many go on to our Retreats at Sharpham, with accommodation in our Grade 1-Listed Sharpham House or at the Barn Retreat Centre or on our Woodland Retreats to help continue and support their practice
This course runs on Friday mornings 10.30am - 12.30pm on the following dates:-
12th May - 30th June
Teachers: Anna Murch and Shahin Popple
15th September - 3rd November
Teachers: Lynne Holmes and Lynne Roberts
I learnt to be more accepting of how I am. To live more in the present. That worrying over a problem is not the way to solve it.
I learnt to be kind to myself when suffering from panic or stress, and using breath to soften feelings.
May and September courses take place at Chapel House Studios, Station Road, Totnes TQ9 5HW
Click here for directions.
Costs
£195.00 per person
Book easily and securely online below, or by phoning 01803 732542 or emailing us
Please click here to see our booking and cancellations policy.
Limited bursaries are available for those experiencing financial hardship. Please contact the bookings secretary at least 4 weeks in advance if you wish to apply
Lynne Holmes
Lynne has a background as a nurse, health visitor and also trained as a psychotherapist at Metanoia in London in the early 1990s. While training as a therapist she became interested in meditation and has practiced for the last 15 +years. She has trained as a Mindfulness Teacher at Oxford Cognitive Therapy Centre, Bangor University and Exeter University. She teaches MBSR groups for the Mood Disorders Centre at Exeter University and also mentors and supervises students taking the Mindfulness Diploma. She is passionate about teaching Mindfulness Based Stress Reduction to people suffering from stress and brings a depth of experience and compassion to her work. She has a daily meditation practice, receives regular supervision and attends regular silent insight meditation retreats.
---
Shahin Popple
Shahin is a Senior Counsellor in the NHS where she also teaches Mindfulness. She works with people with mental health issues and runs a mindfulness group. She has been a Counsellor for 17 years and, prior to this, worked in education as a Teacher and Teacher‐trainer for many years.
---
Lynne Roberts
Lynne qualified as a chartered physiotherapist in 1987 and is currently a team leader in the out-patients department at Torbay hospital. Since graduating she has specialised in the management of acute and chronic musculoskeletal conditions and the emotional impact of these. She has been delivering mindfulness programmes for over 10 years within the NHS and at Sharpham. Lynne runs MBSR/MBCT courses having completed training at Bangor and Exeter University; Mindfulness for Health courses as an accredited Breathworks teacher and .b courses having completed training through the Mindfulness in Schools Project.
---
Anna Murch
Anna has had a personal mindfulness practice of many years and continues to develop and deepen her practice. Having benefitted greatly personally from mindfulness, Anna went on to train as a teacher, completing her training with CMRP Bangor University. In addition, Anna has trained with the Mindfulness in Schools Project, becoming Certified as a .b for Teens Teacher (11-18 years) and .b Foundations Teacher (school staff). Anna has been teaching Mindfulness-Based Stress-Reduction courses to unpaid carers for a number of years and has also been supporting the development of mindfulness with teaching staff and young people, within a number of schools in Devon.
---
Retreats & Events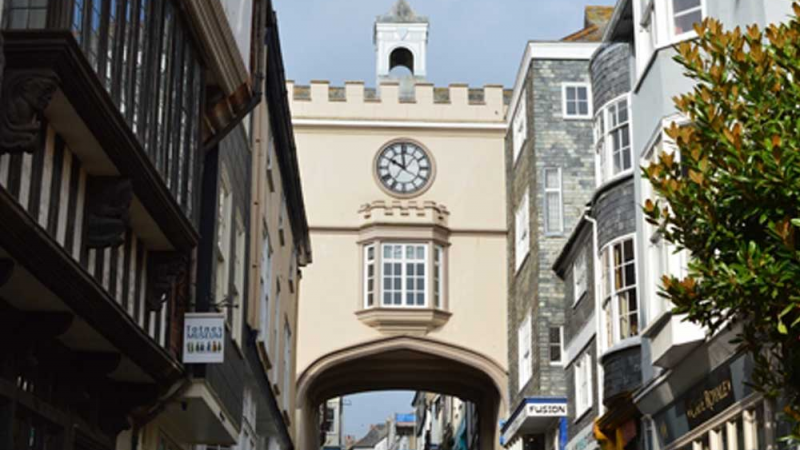 12
May
2017
8-Week Mindfulness for Health and Well-being in Totnes (with Shahin Popple & Anna Murch)
---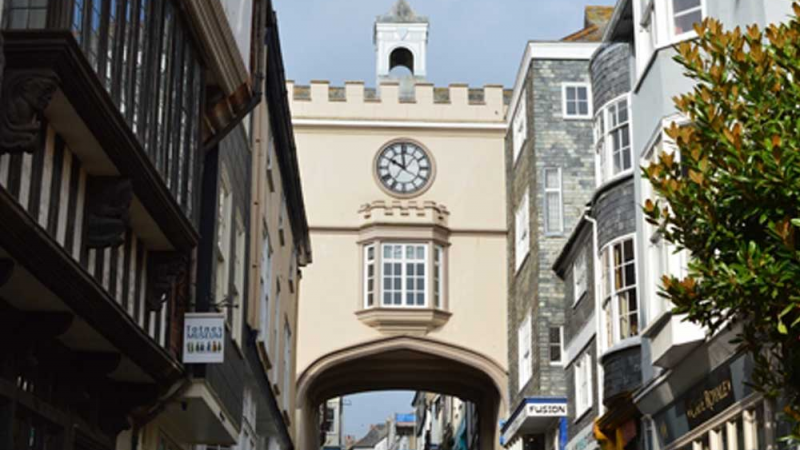 15
Sep
2017
8-Week Mindfulness for Health and Well-being in Totnes (with Lynne Roberts & Lynne Holmes)
---
Book safely and securely online below, by phoning 01803 732542 or emailing [email protected]